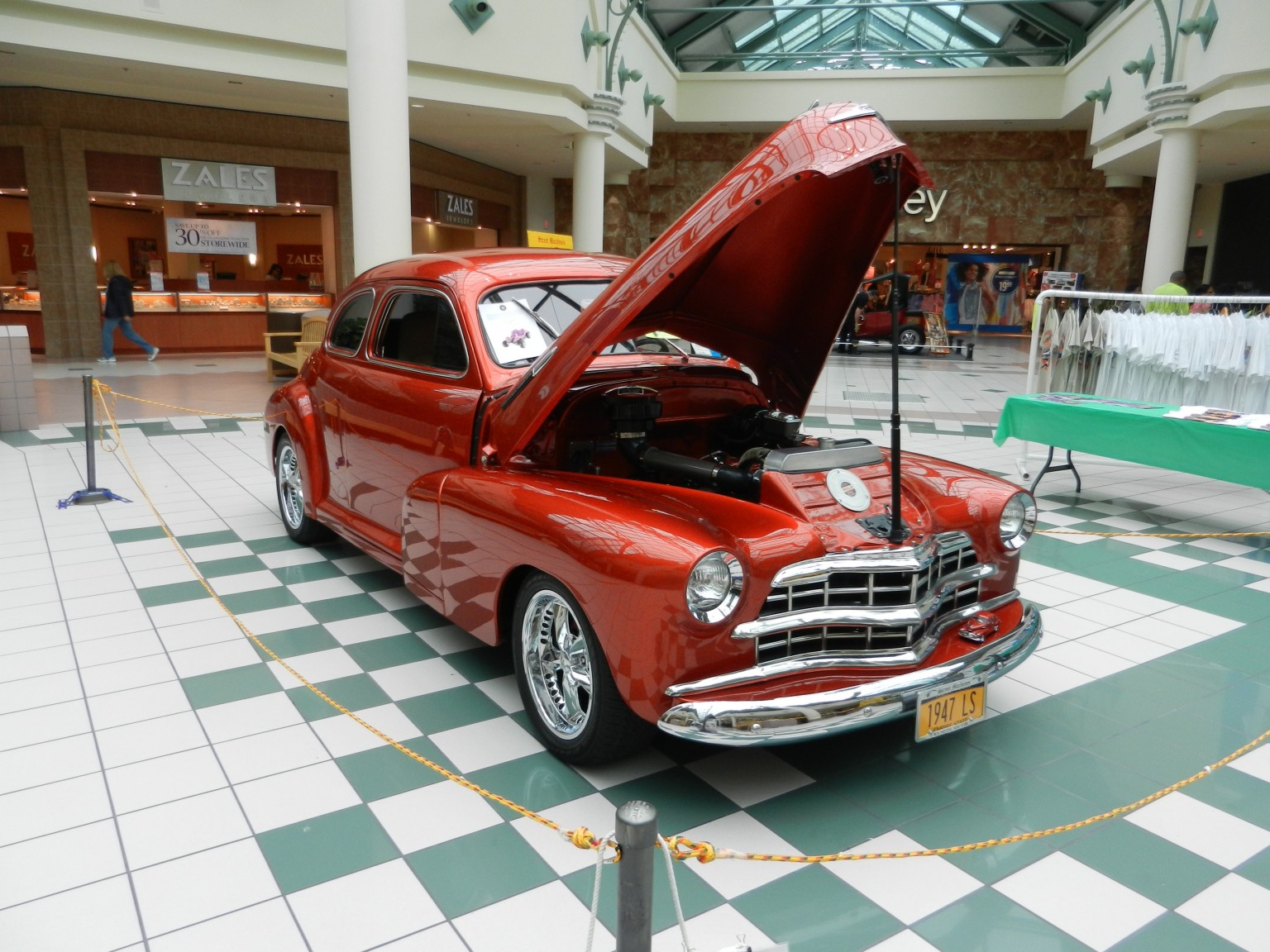 Mall Show – "Spring Dust Off"
A Car Show inside the Greece Mall
Friday, May 4th, 2018
10:00AM – 9:30PM

Saturday, May 5th, 2018
10:00AM – 9:30PM

Sunday, May 6th, 2018
11:00AM – 6:00PM
Greece Ridge Mall – Directions
Cruise-In – "Spring Start-up"

A Cruise-In outside the Greece Mall
Saturday, May 5th, 2018
1pm – 4pm
Greece Ridge Mall – Directions
Flyers and Registration

Our Annual Indoor Mall Show at Greece Ridge Center Mall. This show is the last indoor show and kicks off the outdoor season of car shows and cruise nights begin.
The show is open to the public for viewing, the cars are on display the entire weekend. The club trailer is at Center Court with show shirts for sale, club memberships, and show flyers.
Club members are always there to answer questions you might have. Each year a different car is highlighted to be shown in center court.
For More Information: Email the Show Chairman, Joe Zarcone